What's happening

right now?
1. All members are invited and encouraged to attend our Annual General Meeting on June 14th. Please click here for details >> AGM

2. Up Up and Away DVDs are still available for pickup at during regular office hours at MARKHAM VILLAGE.
3. FALL/WINTER 2017 program information, schedule, and registration information will be available right here at the end of JULY. We are still in the planning stages.
Welcome to the Markham Skating Club
Since 1964, the Markham Skating Club has been committed to the development of skaters of all ages in our community.
Our Club is committed to providing opportunities for individuals to enjoy the sport of skating. We have learn-to-skate programs for children, teens, and adults. We have programs for more advanced skaters up to Gold Level testing. We also offer the SkateCanada "CanPower" power skating program for those wishing to refine their skating skills for hockey, ringette, or figure skating.
Our past skaters often speak of the positive impact that skating has had on their lives, including improved fitness, musicality and posture. "Tween" and teen skaters also exhibit greater confidence, time-management skills and self-motivation. Of course, skating is also a great way to socialize and have fun!
Our Mission
From building a solid foundation in skating skills to helping individuals reach their goals and dreams, our ultimate mission is to inspire a life long love for the sport of skating.
Spring Skating
Our spring session will be 7 weeks long this year, starting right after our biennial ice show on Monday April 11. Last session for spring is Saturday May 28th. For registration information, please click here: spring registration.
NOTE: All sessions for spring are at Mount Joy Arena (near Garden Basket). 6140 16th Avenue, Markham. Click on this map for Google Map directions: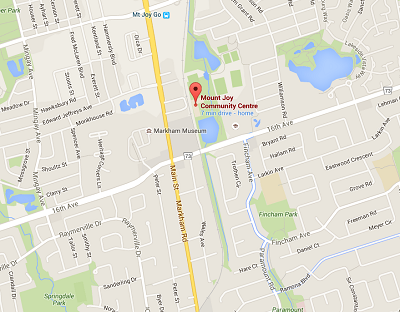 Watch for more information coming here SOON!