Spring 2017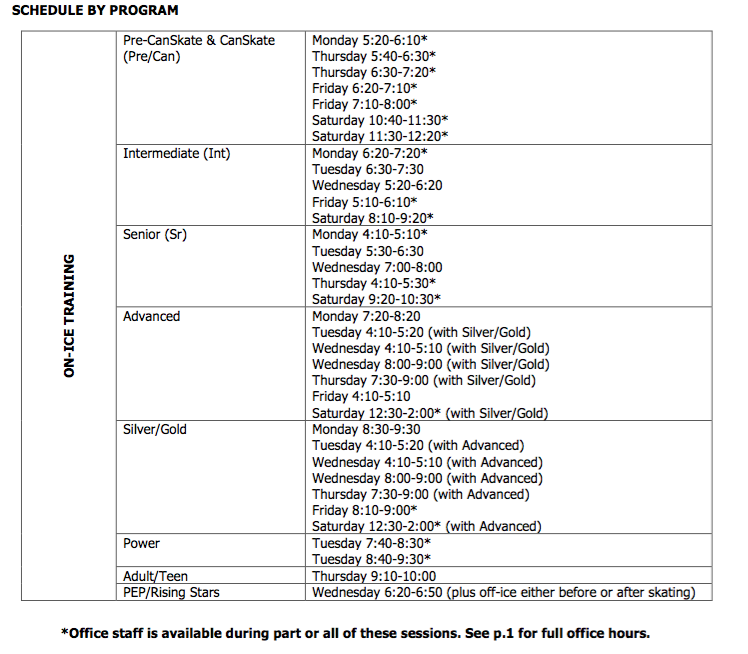 SPRING SKATING WILL BE AT MOUNT JOY ARENA -- 16TH AVENUE EAST OF HWY 48 (Behind Brother Andre School)
OFF-ICE FITNESS TRAINING AND JUMP CLASSES
Every skater at the Intermediate level and up may take one free fitness training session free of charge for the duration of the year.
PLEASE BE AWARE that every effort is made to ensure that schedules for all programs are fair and equal, but holidays, special events and testing may affect sessions. Please consider these dates when choosing your sessions. Click here for a listing of our "Dates to Remember".
To download our Spring registration package please click on the following link: MSC 2017 SPRING REGISTRATION INFO (1).pdf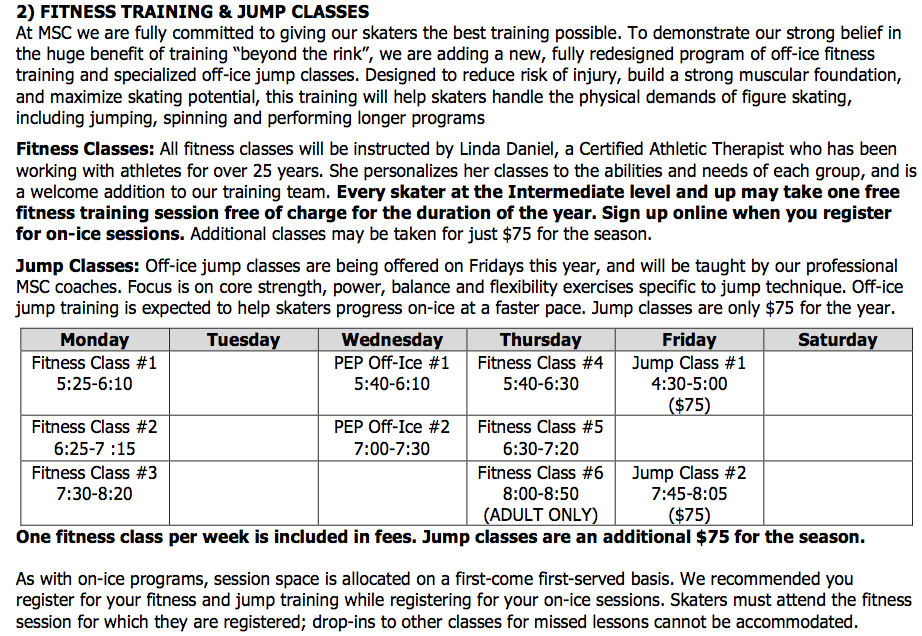 TICKET ICE

FEES - Please check back for spring fees, or download the registration package, above.