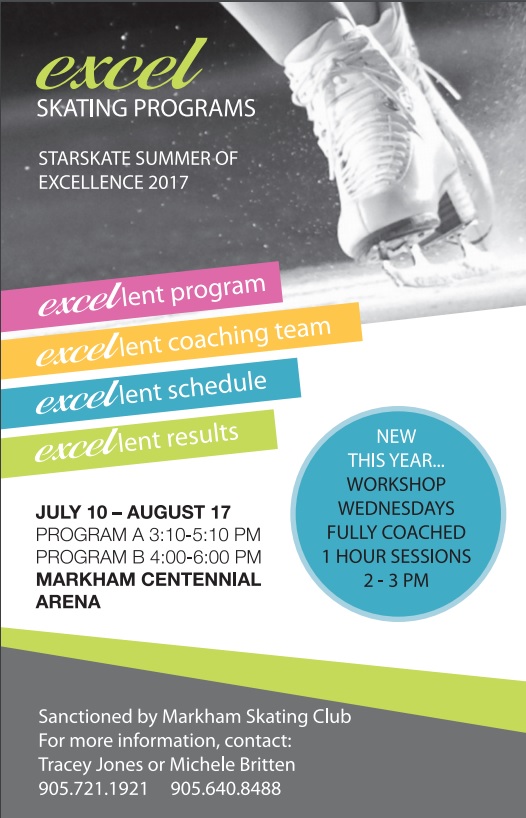 Welcome to Summer Skating with

EXCEL Summer 2017
Registration for the EXCEL summer 2017 program is now open; information and the registration form is below for downloading. You must register directly with EXCEL; we are unable to process transactions online or through the office for this program.
EXCEL registration is open exclusively to MSC Skaters ONLY until

March 15th

; after that, registration is open to all other clubs.
If you are considering EXCEL this summer, we recommend you register early to get the weeks you want.
NEW this year, EXCEL is offering "Workshop Wednesdays" - fully coached 50 minute sessions, led by guest experts.


For more information, please speak with one of the EXCEL School Directors (Michele Britten & Tracey Jones), or speak with your coach.

Markham Skating Club is happy to provide this information to you. For further details including registration information, you must contact the EXCEL coordinators directly.