About Us
Markham Skating Club is a non-profit agency sanctioned by Skate Canada, which is the national governing body for skating in Canada. You may contact us here: CONTACT US
History
Markham Skating Club (MSC) was sanctioned in 1964 by the Canadian Figure Skating Association. From its first days, the club's home has been the Markham Village Arena. The first volunteers started the ball rolling in 1963 with a survey distributed through local schools to determine whether there was sufficient community interest to start a skating club. It turned out there was, and so they did. More than 50 years later, the MSC is going strong with a membership of over 500 families.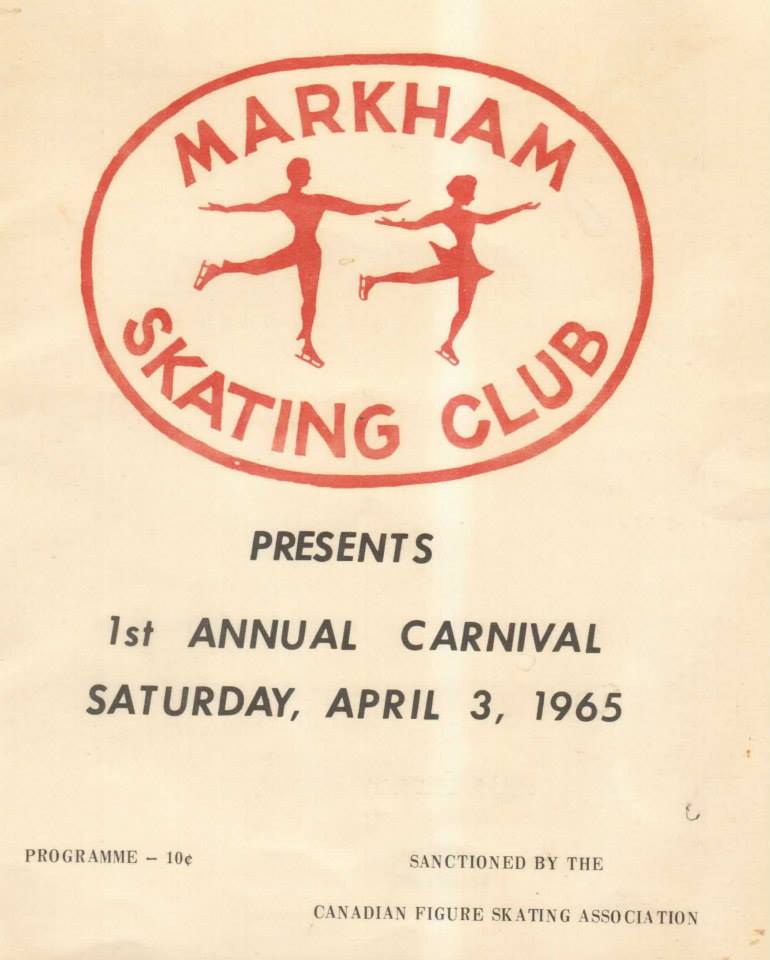 Our first Carnival (Ice Show) program cover


---
Volunteer Executive Board Members
The Markham Skating Club's Board of Directors governs the overall MSC business. This group of volunteers meets once a month, but between meetings, they map out and oversee not just the on-ice skating programs, but also coordinate all special events, the bi-annual Ice Show and everything else that makes MSC the club you know. At least one of these people is at the arena each day we are in session, so please introduce yourself! We are a small group, but we are always looking for additional people willing to join the board, bring new ideas, pitch in and have some fun. We have a lot of Members to serve; the more volunteers we have to help, the better.
To send a message to a member of the board you can do so by emailing info@markhamskatingclub.com.
2023/2024 Board of Directors
Meredith Blake, Co-President and Coach Liaison
Cathy Manion, Co-President, Treasurer and Office Liaison
Shawna Sheldon, Past President
Ann Nakashima, Vice-President, Registration and Competition Coordinator
Jennifer Hayward, Registration Coordinator
Cindy Stortz, Test Chair
Susan Wood, Special Events Coordinator
Kristine Korosec, Secretary
Meghan Chin Fook, Communications Coordinator
Kellie Pence, Program Assistant Coordinator
Taurus Chan, Member-At-Large
Liza Lyon, Member-At-Large
Markham Skating Club is volunteer-run, which means we can always use your assistance. You don't have to make a major time commitment either – even a few hours of your time can make a huge difference to our skaters.

How?
Contact the Board of Directors to have your say and have your ideas implemented!
Call the office at 905-472-6982, or send an email to info@markhamskatingclub.com.
Please watch your email for opportunities to help out.
Fundraising
Since the Markham Skating Club is a non-profit organization, we rely on fundraising events to help make ends meet and keep our fees as low as possible. Keep an eye out for MSC items for sale in the lobby – from lip balm to skating bags, apparel to equipment -- making your purchases from us directly affects the bottom line. Let us know if you have any other fundraising ideas or connections for Corporate Sponsorships!