Novice
Markham Skating Club's Novice session begins after CanSkate 5 and is designed for those skaters interested in progressing further and learning the basic disciplines of figure skating – including skills, ice dance and freeskate.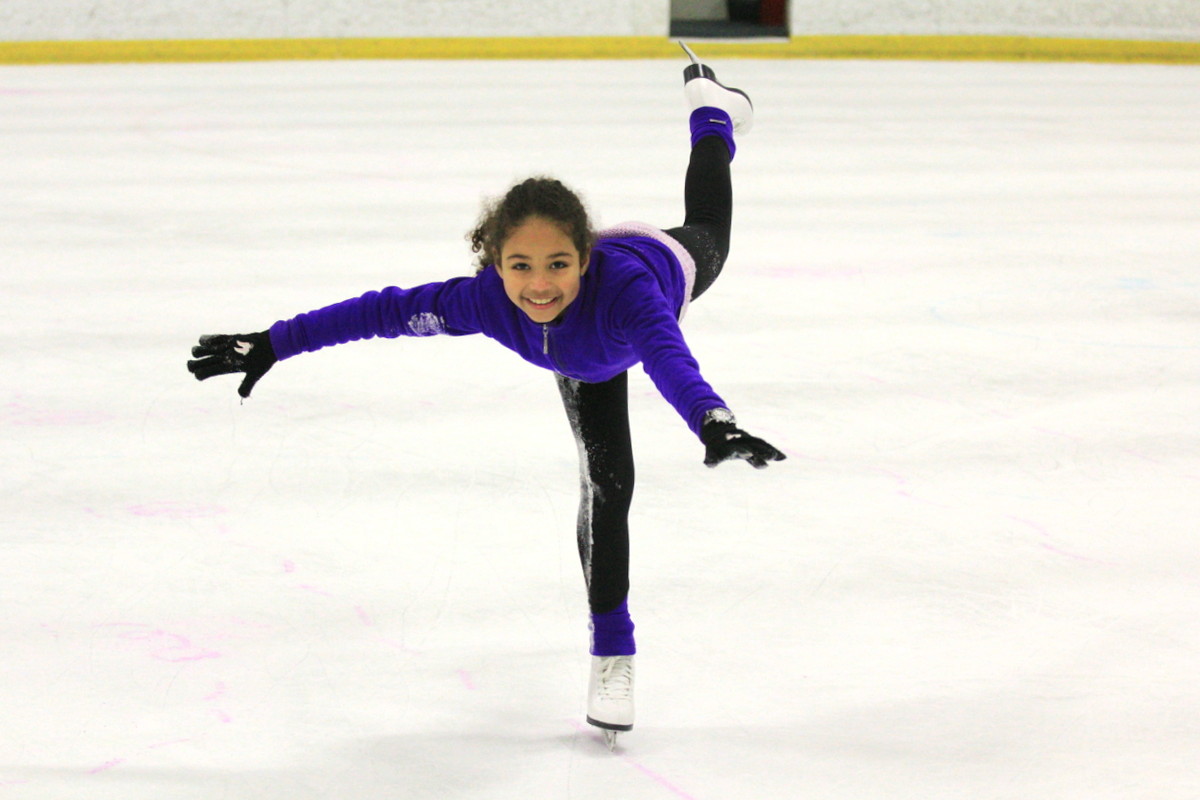 Novice sessions are longer than CanSkate sessions. Skaters are expected to practice on their own when they are not in a lesson in order to develop the individual areas he/she needs. Each session includes:
10 minute stroking class

Two 10 minute group lessons
Equipment: At this level all skaters should skate in proper figure skating attire:
Skating dress/skirt with tights, or skating pants and a sweater

Proper lace-up figure skates (not hockey skates)

Long hair must be tied back

Hoodies are not acceptable skating attire; they can affect balance and make it difficult for coaches to see proper alignment of the back and neck.
Private Coaching: The addition of private coaching is strongly recommended at the Novice level, but is not mandatory. However, in order to progress to the Junior level, skaters must pass two Star 1 tests which are generally only administered during private lessons. See here for more information about testing. Once a skater moves into the Junior level, the addition of private lessons is mandatory. Private coaching will help speed progress as it increases focus on each skater's individual goals and challenges – these goals may include the exciting addition of competitions or tests! For a list of our coaches and their contact information click here. Our coaches' rosters fill quickly, so don't delay if you are interested in adding private coaching to your skating education.
Terminology: Please see our glossary for common figure skating terms.
IMPORTANT
Parents must stay in the arena where their child can see them at all times. Skaters must never be left at the arena alone.

Skaters are to enter and exit the ice only from their designated gate.

In order to ensure skaters give coaches their full attention throughout the session, parents are encouraged to watch from the stands. Please do not stand by the glass.

Skate guards are mandatory. All skaters must have guards on their blades when not on the ice, both for safety reasons and to keep blades sharp.

Helmets are not required at the Novice level.