Welcome to the Markham Skating Club
Welcome to the Markham Skating Club. Since 1964, the Markham Skating Club has been committed to the development of skaters of all ages in our community. We have learn-to-skate programs for children, teens, and adults. We have programs for more advanced skaters up to Gold Level testing. We also offer the SkateCanada "CanPower" power skating program for those wishing to refine their skating skills for hockey, ringette, or figure skating.
---
Our Mission: From building a solid foundation in skating skills to helping individuals reach their goals and dreams, our ultimate mission is to inspire a life long love for the sport of skating.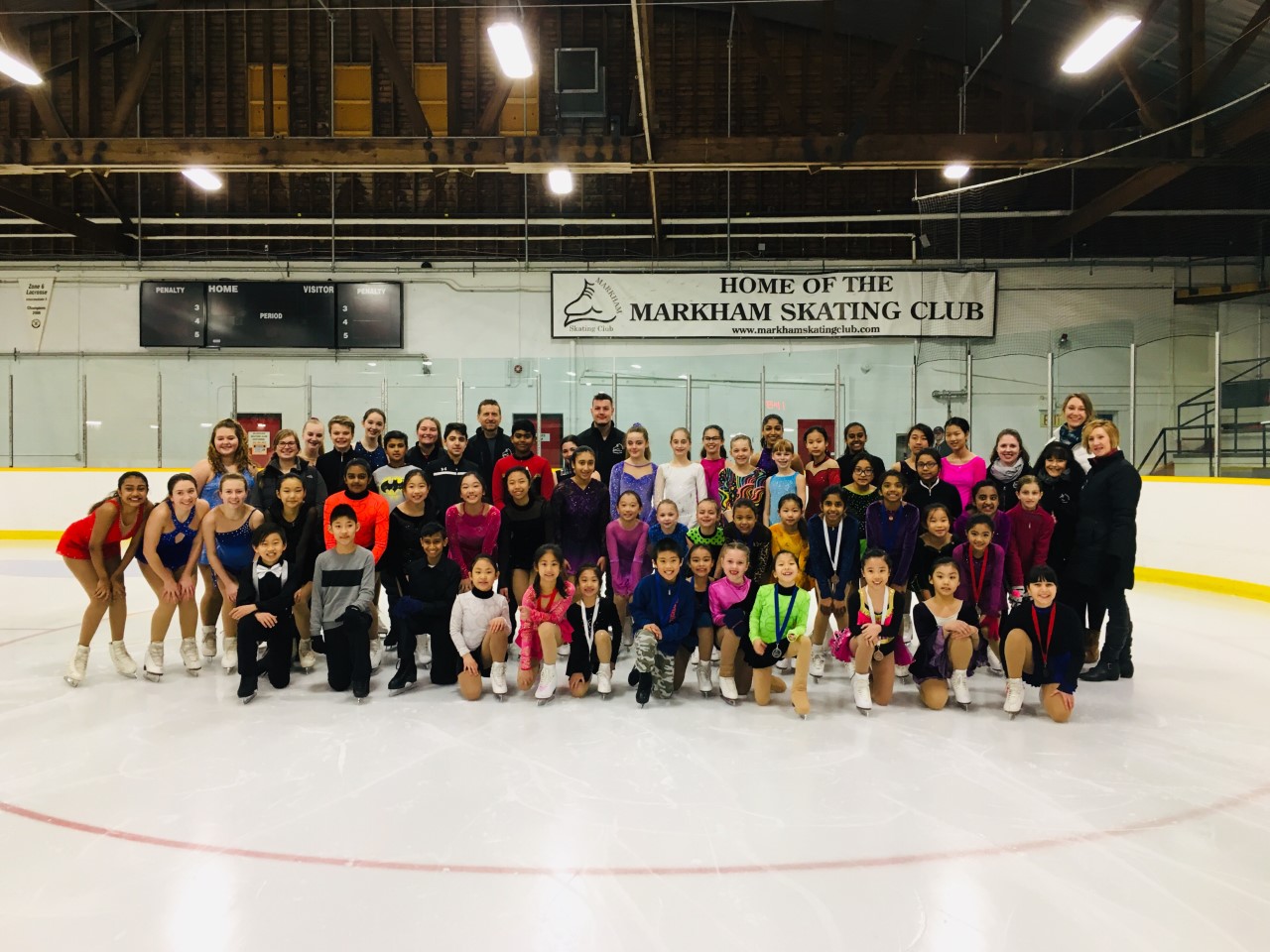 Mark Your Calendars: MSC Annual BBQ on Saturday, September 28
MSC Board of Directors is pleased to invite you to join us for our annual BBQ on Saturday, September 28 at the arena from 11:30 am - 2:00 pm. M&M Meat Shops will be serving hot dogs, hamburgers and veggie burgers, FREE to all current MSC members and their families.
This is a great opportunity to meet the Board, our coaches, find out about how you can volunteer and take a look at some of the costumes you can rent for Halloween!
You will also be able to:
Ask questions about skating in general, private coaching, or whatever else you want to know.
Find out how MSC works and how you can help.
Check out the skating dresses you can rent for competition, testing, or just for every day skating.
Reconnect with old friends, make new friends, and have fun!
We hope to see you there!
Markham Skating Club Board of Directors
2019-2020 Fall/Winter Session starts Monday, September 23.
As a reminder to all MSC skating families, our Fall/Winter session begins on Monday, September 23 at the Markham Village Arena.
Please make sure your skates are sharp and you have skate guards... We can't wait to see everyone on the ice!
Pre-CanSkate and CanSkate information sessions Monday, September 30 - October 5.
Questions about how the program works, how you can expect your skater(s) to progress and so on. Information sessions will run this week from Monday, September 30 to Saturday, October 5 during your session. After your skater goes on the ice, please join us in the arena lobby.
You will learn more about our teaching and session formats, and how skaters progress through the Skate Canada levels. Each information session will last about 40 minutes, and there will be time for questions.
Mandatory PA Training on Saturday, September 28 at 2:00 pm.
A reminder that this year's MANDATORY PA TRAINING is immediately after the BBQ this Saturday from 2:00 - 3:00 pm in the arena. Training is both on- and off-ice, so bring your skates. Refreshments will also be served!
If you can lend a hand at the BBQ, please come for 11:00 am. All time spent working at the BBQ also counts as extra high school volunteer hours.