Welcome to the Markham Skating Club
Welcome to the Markham Skating Club. Since 1964, the Markham Skating Club has been committed to the development of skaters of all ages in our community. We have learn-to-skate programs for children, teens, and adults. We have programs for more advanced skaters up to Gold Level testing. We also offer the SkateCanada "CanPower" power skating program for those wishing to refine their skating skills for hockey, ringette, or figure skating.
---
Our Mission: From building a solid foundation in skating skills to helping individuals reach their goals and dreams, our ultimate mission is to inspire a life long love for the sport of skating.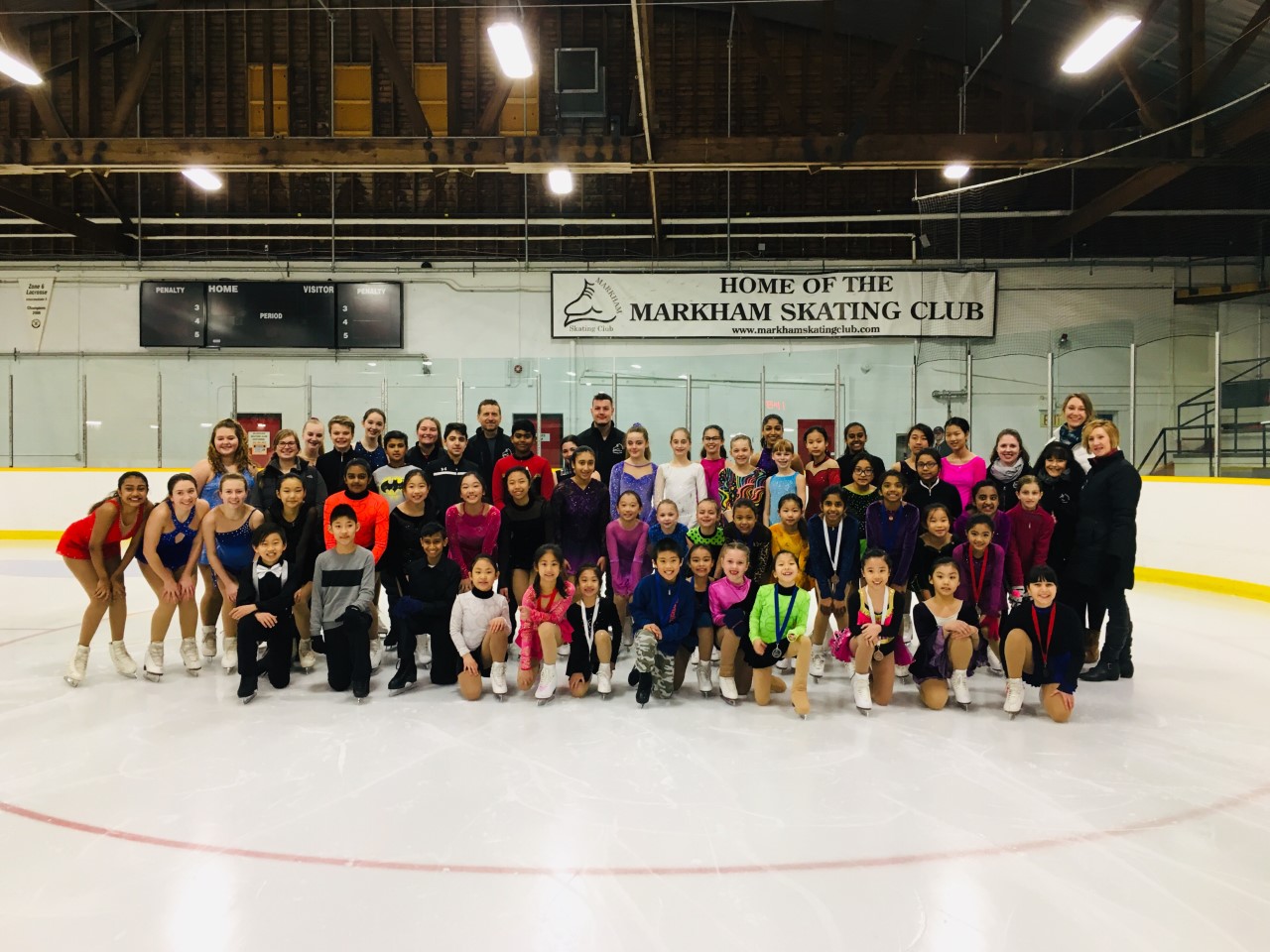 Mark Your Calendars: MSC 2020 Ice Show Registration OPEN!
Registration for MSC's 2020 Summer Staycation Ice Show is now open!
Click here to download a copy of the Ice Show registration package which includes key dates, costs, how it all works, and how you can help. Registration is not complete until a costume form is delivered to the MSC office (click here to get a copy, or pick one up at the office). Volunteers will be at the arena most evenings for the next couple of weeks to help with registration and costume measurements.
Registration is only open for 3 weeks, because we have to set up the 3 Cs: Casting, Choreography and Costuming! Late registrations cannot be accepted.
REGISTRATION CLOSES OCTOBER 26. For more information click here.
*For parents interested in the Father/Daughter and Mother/Son court, if you are not already registered in an adult session, you will need to create an account for yourself, then register for Ice Show.
Markham Skating Club Board of Directors
Halloween Costume Rentals
Markham Skating Club's "Loft" rents one-of-a-kind costumes at reasonable prices. The Loft is located inside the Markham Village Arena, at the south end of the rink, behind the red door, under the score clock. Cash or cheques accepted only. DROP IN DURING THE FOLLOWING HOURS - NO APPOINTMENT NEEDED!

SPECIAL HALLOWEEN HOURS FOR OCTOBER 2019

Thursday October 17: 5pm to 9pm

Friday October 18: 5pm to 9pm

Saturday, October 19: 10am to 2 pm

Monday, October 21: 5pm to 9pm

Tuesday, October 22: 5pm to 9pm

Wednesday October 23: 5pm to 9pm

Thursday, October 24, 5pm to 9pm

Friday, October 25: 5pm to 9pm

Saturday, October 26: 10am to 2pm

For further information, email: costumes@markhamskatingclub.com
No sessions on Wednesday, October 30
Please note that ALL sessions are cancelled on Wednesday, October 30 for Test Day.