Welcome to the Markham Skating Club
Welcome to the Markham Skating Club. Since 1964, the Markham Skating Club has been committed to the development of skaters of all ages in our community. We have learn-to-skate programs for children, teens, and adults. We have programs for more advanced skaters up to Gold Level testing. We also offer the SkateCanada "CanPower" power skating program for those wishing to refine their skating skills for hockey, ringette, or figure skating.
---
Our Mission: From building a solid foundation in skating skills to helping individuals reach their goals and dreams, our ultimate mission is to inspire a life long love for the sport of skating.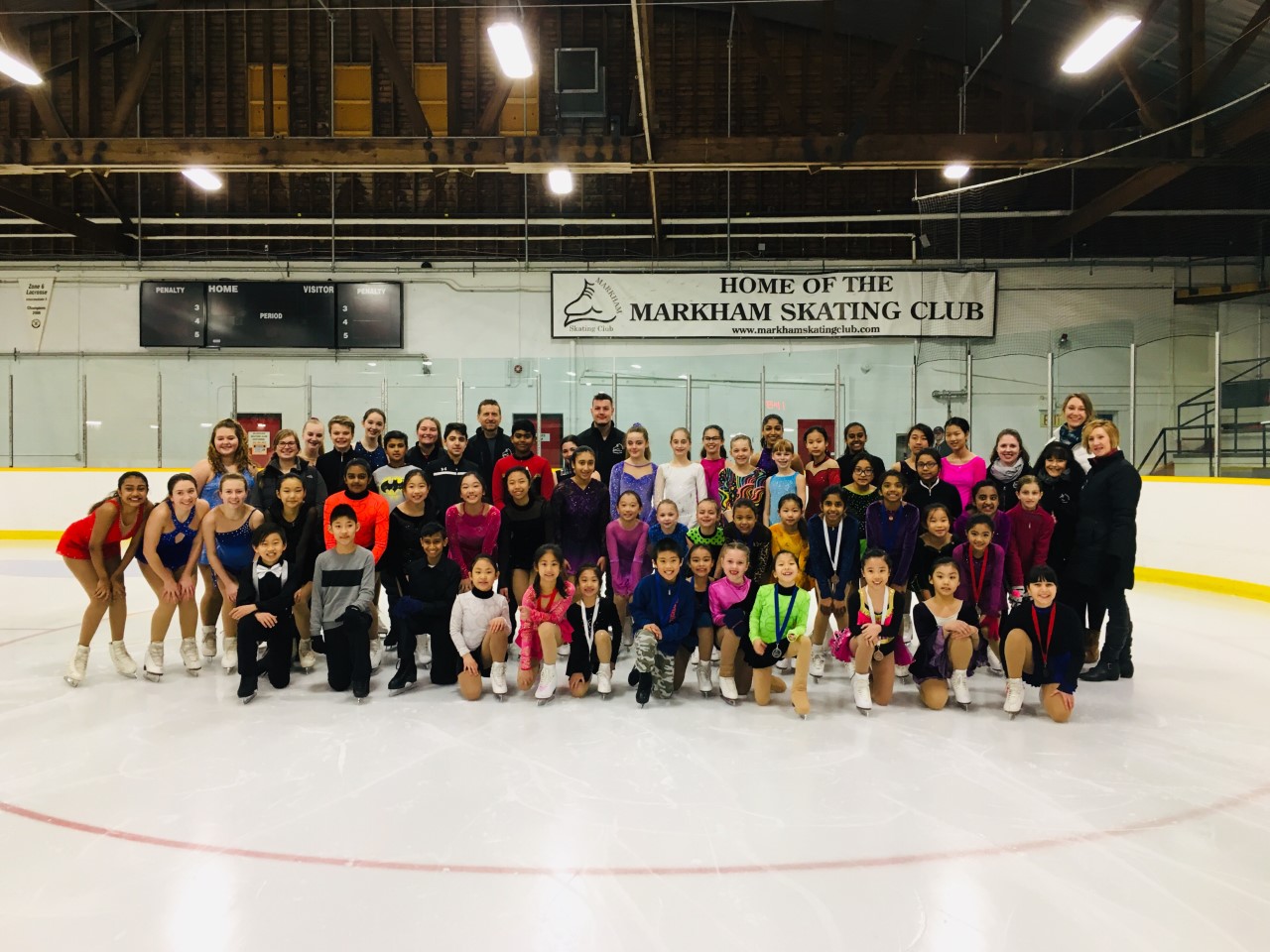 Summer 2021 - Excel Program Registration
Registration is now open for the summer Excel Program!
The sessions will run from July 26 - August 26, 2021 at Tom Graham Arena in Richmond Hill. Capacity is limited - see links below for flyer and registration information!
Spring 2021 Power Registration
Registration opens online @ 6pm this Thursday, March 25th @ 6pm.
The session will be on Thursdays from 4:10-5:00pm from April 1st - May 27th at Centennial Community Centre. Capacity is limited to 10 skaters and focused on advanced skaters.
Winter Session - Modified Stage 2
Sessions are cancelled Monday, Oct 19 and Tuesday, Oct 20
We are reworking schedules and will be communicating next steps to families on Tuesday, October 20th and Wednesday October 21st.
Please watch your email.
The following sessions will be suspended for 28 days:
All CanSkate
Wednesday PEP
Thursday Adult