Welcome to the Markham Skating Club
Welcome to the Markham Skating Club. Since 1964, the Markham Skating Club has been committed to the development of skaters of all ages in our community. We have learn-to-skate programs for children, teens, and adults. We have programs for more advanced skaters up to Gold Level testing. We also offer the SkateCanada "PowerSkate" program for those wishing to refine their skating skills for hockey, ringette, or figure skating.
---
Our Mission: From building a solid foundation in skating skills to helping individuals reach their goals and dreams, our ultimate mission is to inspire a life long love for the sport of skating.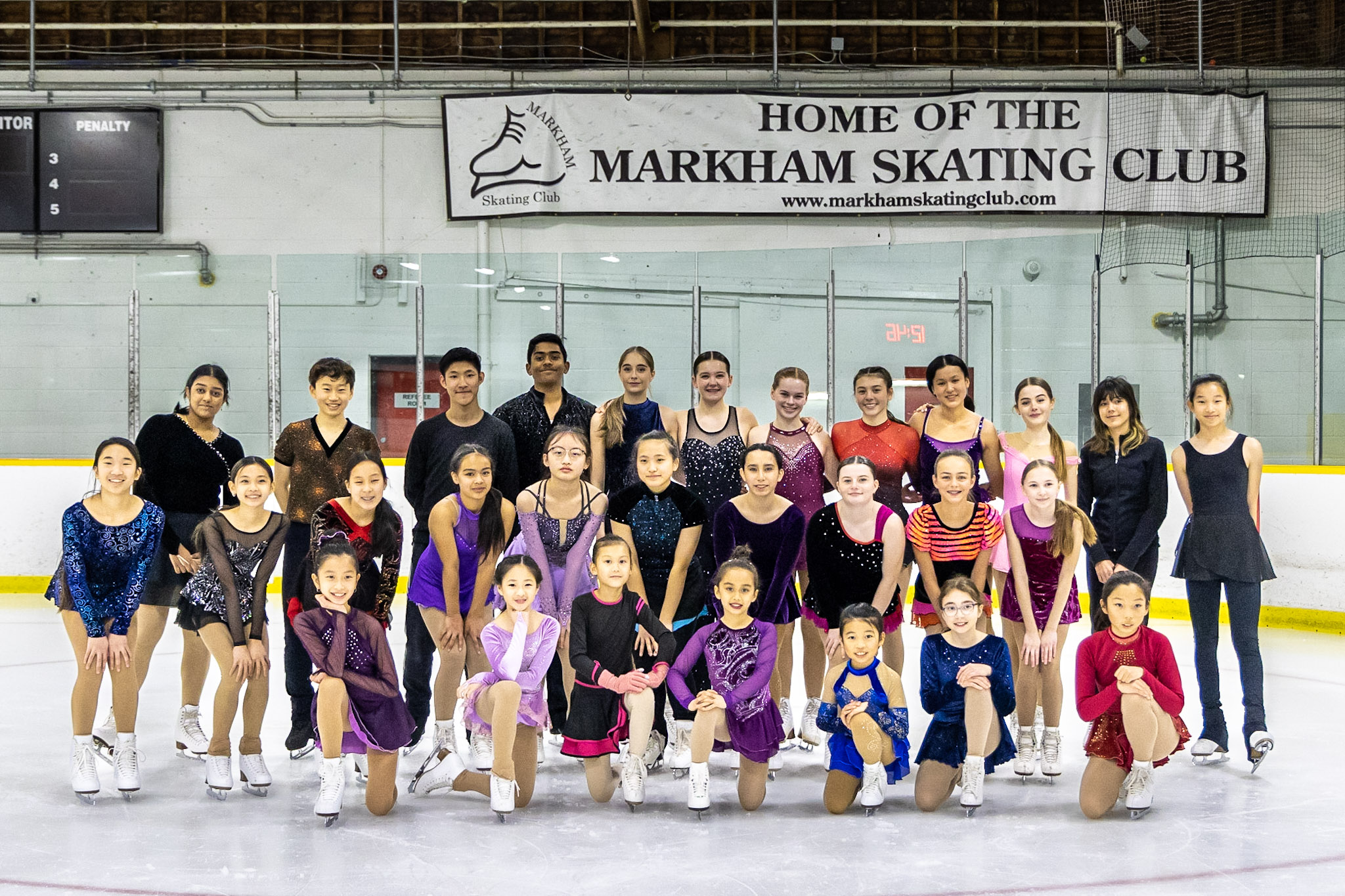 Club Competition 2024!
Registration opens on December 1st! See our Club Competition page for more info.
Save the date for our MSC Family Skate!
Saturday Dec 16 12:00 - 2:00pm
We will have twoonie jars, exhibitions from our StarSkaters, family skate with a visit from Santa and candy canes for the skaters! See you there!
Changes to Tuesday Ticket Ice Dates
Please note the following changes to Ticket Ice dates. Skaters must book the time in advance with their private coach to skate on this ice.
Dec 5th 3:00 - 4:00pm - changed to Fri, Dec 8th 3:00 - 4:00pm
Dec 12th 3:00 - 4:00pm - changed to Fri, Dec 15th 3:00 - 4:00pm
Dec 19th 3:00 - 4:00pm - changed to Mon, Dec 18th 3:00 - 4:00pm
Jan 16th 3:00 - 4:00pm - changed to Mon, Jan 15th 3:00 - 4:00pm
Ice Show 2024
Registration is now CLOSED. Thank you to everyone who has registered! See our Ice Show page for more information.
PreCanskate and Canskate Info
If you missed the PreCanskate/Canskate info sessions, the presentation is available HERE.
Our Fall/Winter Season is Underway!
Please note that public registration is now closed. Our Canskate program is full.
Fall Winter Season:
When? September 11, 2023 - March 9, 2024
Where? Markham Village Arena
Programs: Pre-CanSkate, CanSkate, StarSkate (Novice, Junior, Senior, Advanced, Gold), PowerSkate, PEP and Teen/Adult
MSC is Hiring!
MSC is hiring office staff and StarSkate coaches for this season. Qualified candidates are encouraged to send their resumes to info@markhamskatingclub.com