Welcome to the Markham Skating Club
Welcome to the Markham Skating Club. Since 1964, the Markham Skating Club has been committed to the development of skaters of all ages in our community. We have learn-to-skate programs for children, teens, and adults. We have programs for more advanced skaters up to Gold Level testing. We also offer the SkateCanada "CanPower" power skating program for those wishing to refine their skating skills for hockey, ringette, or figure skating.
---
Our Mission: From building a solid foundation in skating skills to helping individuals reach their goals and dreams, our ultimate mission is to inspire a life long love for the sport of skating.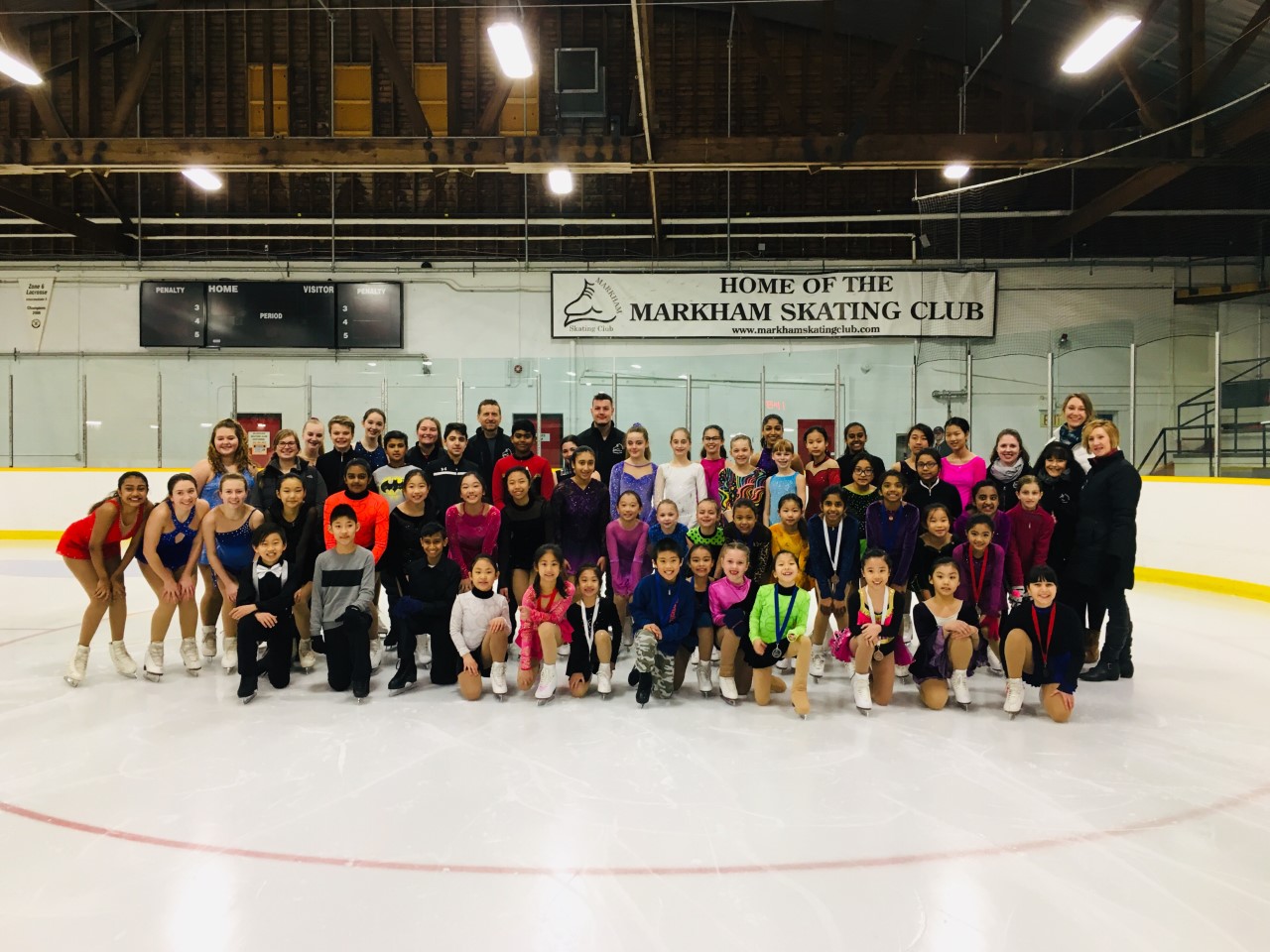 Markham Ice Rinks Closed
Dear MSC Members,
These are unprecedented times. For the health and wellness of our community, the City of Markham has decided to close ice rinks in Markham, including Markham Village and Mount Joy.
These are precautionary measures to help prevent the spread of COVID-19 and are in line with the new, temporary rules that the Government of Ontario has implemented.
The Board will meet to discuss alternative options for the Show. We will also inform you if the City's decision impacts our Spring Session as soon as we know.
As the Coronavirus continues to dominate the news and has crept into our lives faster than anyone might have expected in Canada , we want to share our deep thanks and appreciation to every skater and member of MSC for their enthusiasm and support of the show over the past several days and weeks.
Please stay safe and healthy.
Markham Skating Club Board of Directors
Refunds issued for MSC's Summer Staycation Ice Show 2020.
Refunds for MSCs 2020 Ice Show have been issued. If you have not received your refund, please contact OnStage Direct directly.
Markham Ice Show Committee
MSC's Programming Temporarily Suspended During COVID-19 Virus
Please be advised that all programming at MSC has been temporarily halted during the COVID-19 virus. As the situation changes, day by day, hour by hour, we must be patient. More information will provided from the Board once we have more information from the City and truly understand that the impact will have. We appreciate everyone's patience.

Markham Skating Club Board of Directors