Welcome to the Markham Skating Club
Welcome to the Markham Skating Club. Since 1964, the Markham Skating Club has been committed to the development of skaters of all ages in our community. We have learn-to-skate programs for children, teens, and adults. We have programs for more advanced skaters up to Gold Level testing. We also offer the SkateCanada "CanPower" power skating program for those wishing to refine their skating skills for hockey, ringette, or figure skating.
---
Our Mission: From building a solid foundation in skating skills to helping individuals reach their goals and dreams, our ultimate mission is to inspire a life long love for the sport of skating.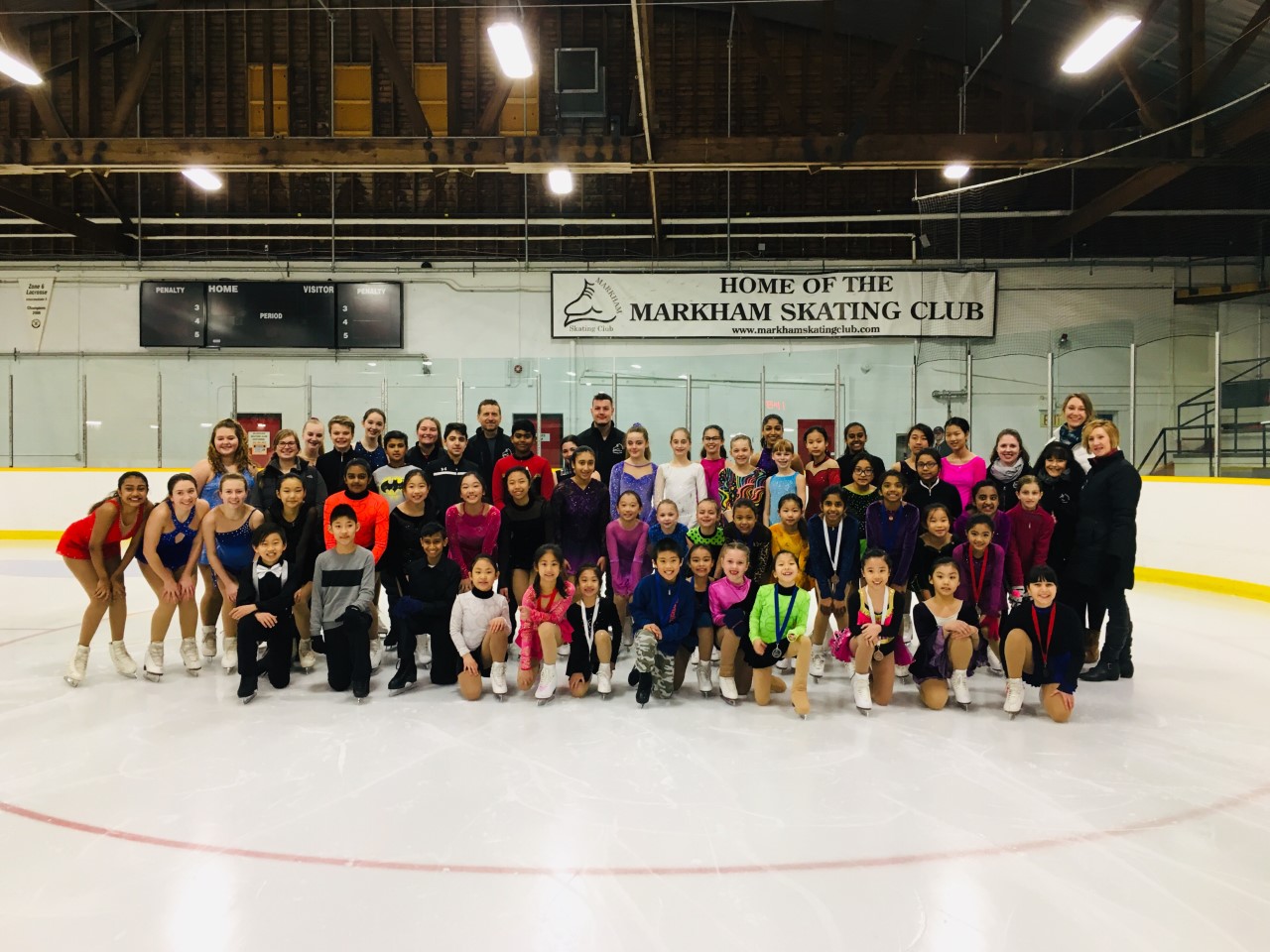 Winter Session - Modified Stage 2
Sessions are cancelled Monday, Oct 19 and Tuesday, Oct 20
We are reworking schedules and will be communicating next steps to families on Tuesday, October 20th and Wednesday October 21st.
Please watch your email.
The following sessions will be suspended for 28 days:
All CanSkate
Wednesday PEP
Thursday Adult
Winter 2020 Registration
Registration for the Winter 2020 Season opens on Friday, October 2nd at 6:00pm sharp
Online registration only - sessions are limited to CanSkate, Intermediate, Senior, Advanced, Adult, Power and PEP.
Sessions will run October 13 December 19.
MSC 2020 WINTER REGISTRATION INFO - Final.pdf
Important Reminders...
ALL
Skaters
MUST
:
ARRIVE 15 mins prior to the start of the session.
WEAR A MASK until they go on the ice and immediately after they leave the ice. PLEASE be sure your skater has a zip lock bag or other container to store their mask, Kleenex, etc. while skating.
Fall Program at Angus Glen Community Centre
Sept 8 - Oct 9
We hope you and your families remain healthy during this unprecedented time.
We are all looking forward to getting back on the ice and, while the situation remains tentative, we are moving forward with plans to resume programming this Fall!
At this time we are awaiting word from the City of Markham on the reopening of our home rink; however, we have been offered ice at the Angus Glen Community Centre for a short Fall program for StarSkate (Intermediate, Senior, Advanced, Gold) and PowerSkate programs.
The session will run from September 8-October 9.
Registration opens online, Monday, August 24 at 6:00pm.