Welcome to the Markham Skating Club
Welcome to the Markham Skating Club. Since 1964, the Markham Skating Club has been committed to the development of skaters of all ages in our community. We have learn-to-skate programs for children, teens, and adults. We have programs for more advanced skaters up to Gold Level testing. We also offer the SkateCanada "CanPower" power skating program for those wishing to refine their skating skills for hockey, ringette, or figure skating.
---
Our Mission: From building a solid foundation in skating skills to helping individuals reach their goals and dreams, our ultimate mission is to inspire a life long love for the sport of skating.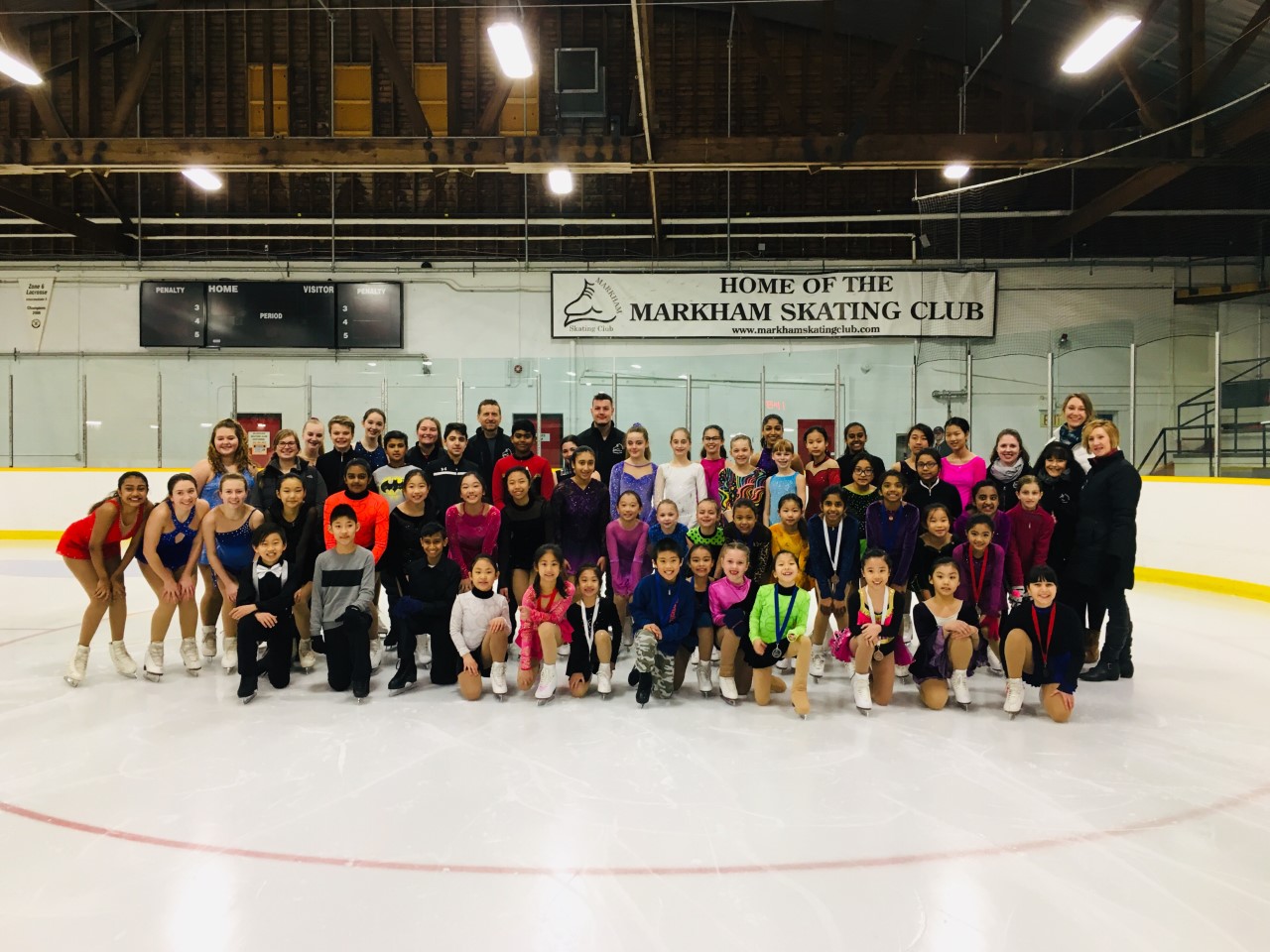 Markham Santa Claus Parade is on Saturday, November 23 from 11:00 am to 1:00 pm.

On Saturday, November 23, the 47th Annual Markham Santa Claus Parade will celebrate the holiday season. The parade features 100+ floats including marching bands, local businesses and our cultural community, and of course, jolly Old Saint Nick.residents will be paying tribute to our Veterans at our annual Remembrance Day Parade from 10:00am – 12:30pm.
Please be aware that there will be road closures and limited access in and out of the Markham Village Arena, so please plan accordingly if you have a session.
Click here to see the parade map which will help you plan your route.
Registration open for the CanSkate Challenge on Saturday December 21
Registration is open for the 2019 CanSkate Challenge which will be held at our arena, the morning of Saturday December 21.

If you have not participated before, this is a fun event, especially designed for younger skaters. Skaters compete at the level of their last badge passed, so they will feel confident skating elements they have mastered. It's a great, low pressure introduction to competition and performance.

Click here for the competition details. A detailed schedule will be posted on the arena bulletin board approximately a week before the event.

Registration closes December 7 and space is limited! Sign up early to be sure you get a chance to compete.
Volunteer for MSC's Summer Staycation Ice Show 2020