Welcome to the Markham Skating Club
Welcome to the Markham Skating Club. Since 1964, the Markham Skating Club has been committed to the development of skaters of all ages in our community. We have learn-to-skate programs for children, teens, and adults. We have programs for more advanced skaters up to Gold Level testing. We also offer the SkateCanada "PowerSkate" program for those wishing to refine their skating skills for hockey, ringette, or figure skating.
---
Our Mission: From building a solid foundation in skating skills to helping individuals reach their goals and dreams, our ultimate mission is to inspire a life long love for the sport of skating.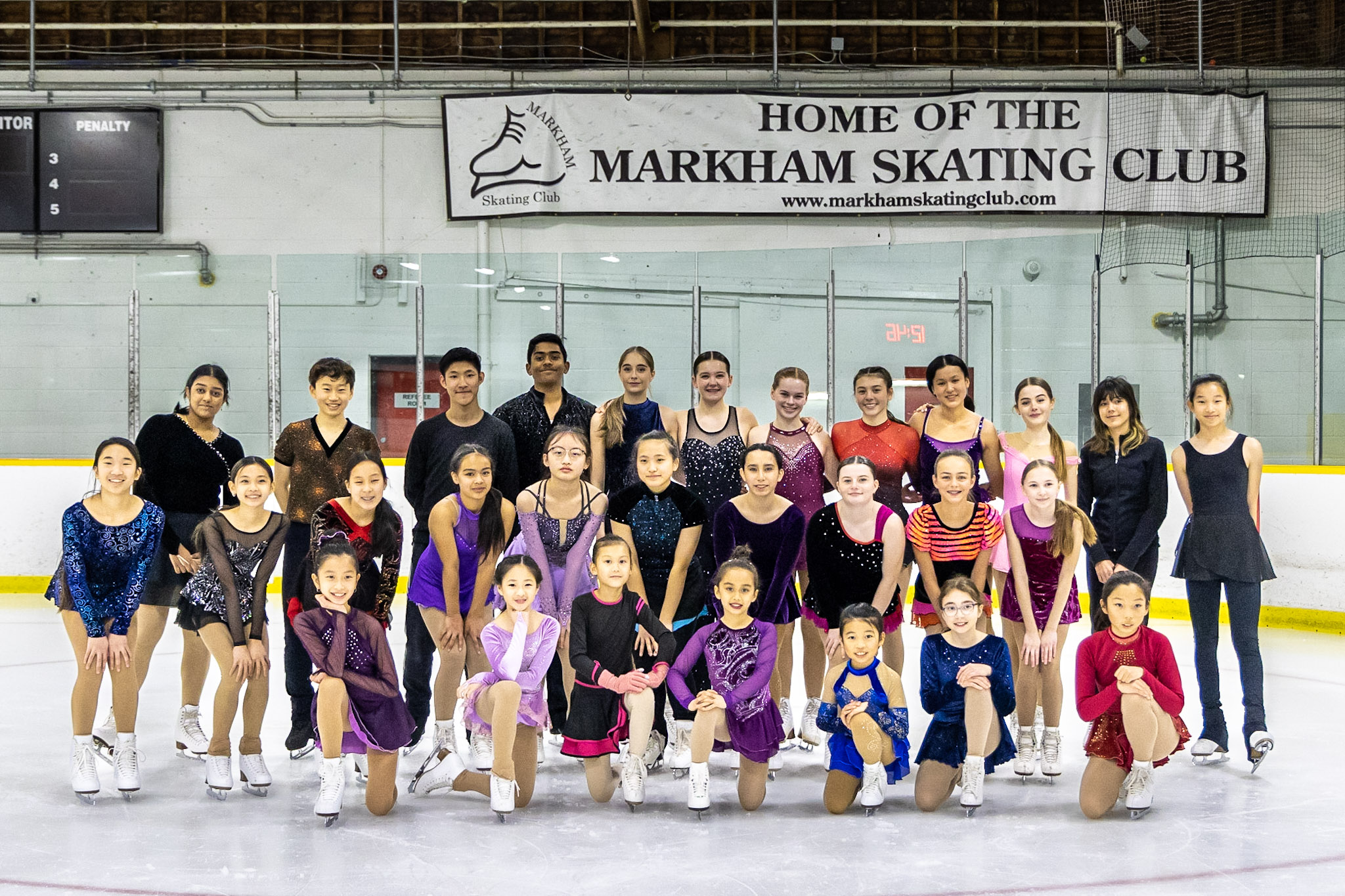 MSC BBQ on Saturday Sept 23!
We are so excited to have you all back on the ice with us this year! To celebrate, we are hosting our annual BBQ this coming Saturday and hope that you can all join us.
What: Annual MSC BBQ
Where: Markham Village Arena
Date: Saturday, September 23rd, 2023
Time: 11:00-2:00 (during regular skating sessions)
Cost: FREE for all MSC members and families
Details: Meet the coaches, ask questions, get to know the members of our community, check out costumes from The Loft and buy some MSC merchandise for your skater. There will also be a 50/50 draw (cash only).
Important Information for PreCanskate and Canskate Families!
Please review the following important information prior to the start of our Fall Winter Season and prior to shopping for any skating equipment: PreCanskate and Canskate Equipment info
CanSkate program information sessions for parents will take place in the lobby during the week of September 18th while the on-ice lessons are taking place.
We look forward to seeing you on the ice!
Our Fall/Winter Season Has Begun!
Please note that our Canskate program is full.
There are limited spots still available for Pre-Canskate, PowerSkate, Starskate, and Teen/Adult sessions. Register
HERE
Fall Winter Season:
When? September 11, 2023 - March 9, 2024
Where? Markham Village Arena
Programs: Pre-CanSkate, CanSkate, StarSkate (Novice, Junior, Senior, Advanced, Gold), PowerSkate, PEP and Teen/Adult
**Note that we are only offering a single registration for Fall and Winter sessions combined.
We look forward to seeing you on the ice!
MSC is Hiring!
Calling all coaches! MSC is hiring StarSkate coaches for the upcoming season. Qualified candidates are encouraged to send their resumes to info@markhamskatingclub.com