Welcome to the Markham Skating Club
Welcome to the Markham Skating Club. Since 1964, the Markham Skating Club has been committed to the development of skaters of all ages in our community. We have learn-to-skate programs for children, teens, and adults. We have programs for more advanced skaters up to Gold Level testing. We also offer the SkateCanada "CanPower" power skating program for those wishing to refine their skating skills for hockey, ringette, or figure skating.
---
Our Mission: From building a solid foundation in skating skills to helping individuals reach their goals and dreams, our ultimate mission is to inspire a life long love for the sport of skating.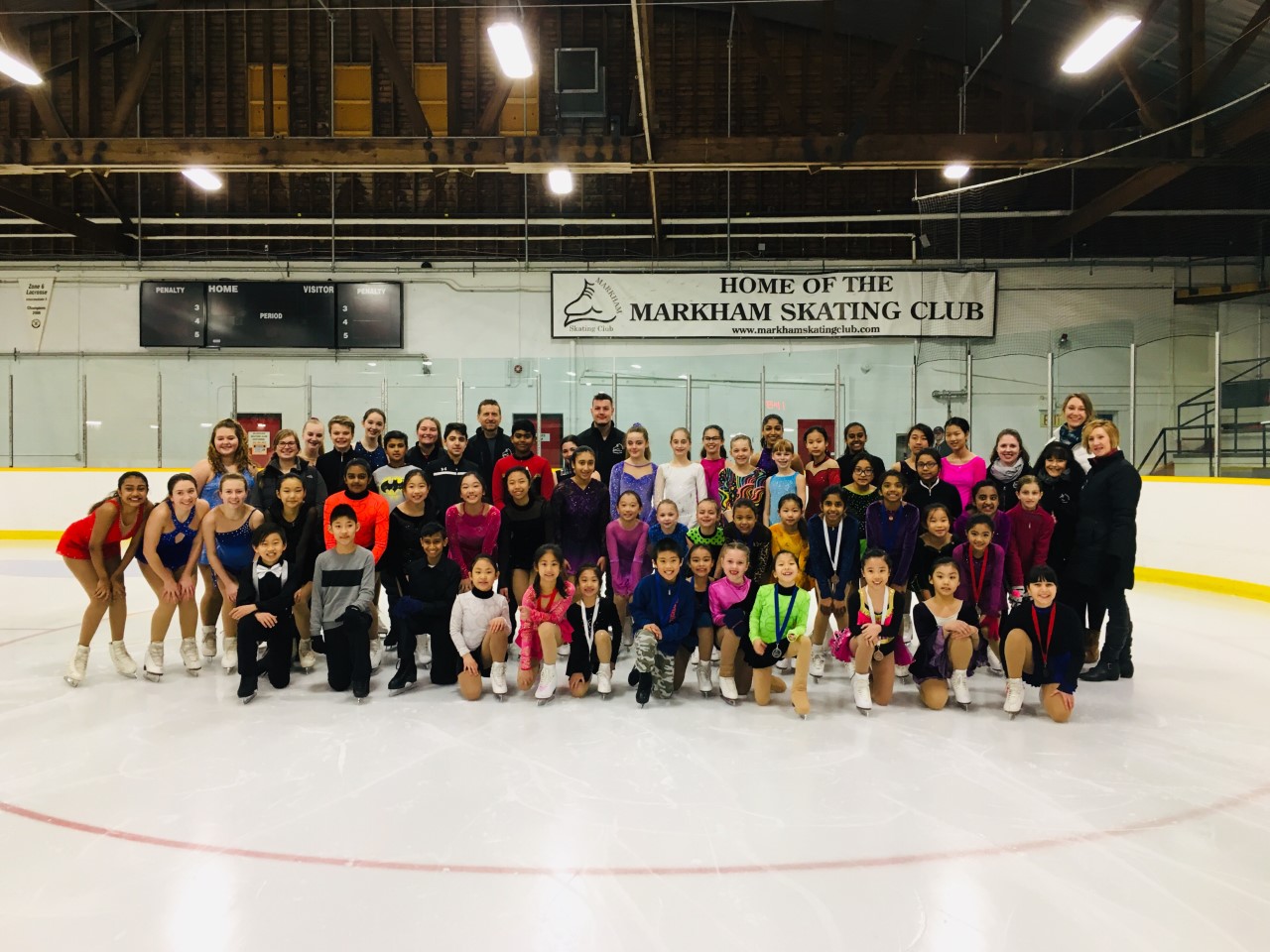 2020 Summer Staycation Rehearsals, Costume Fittings and Key Dates !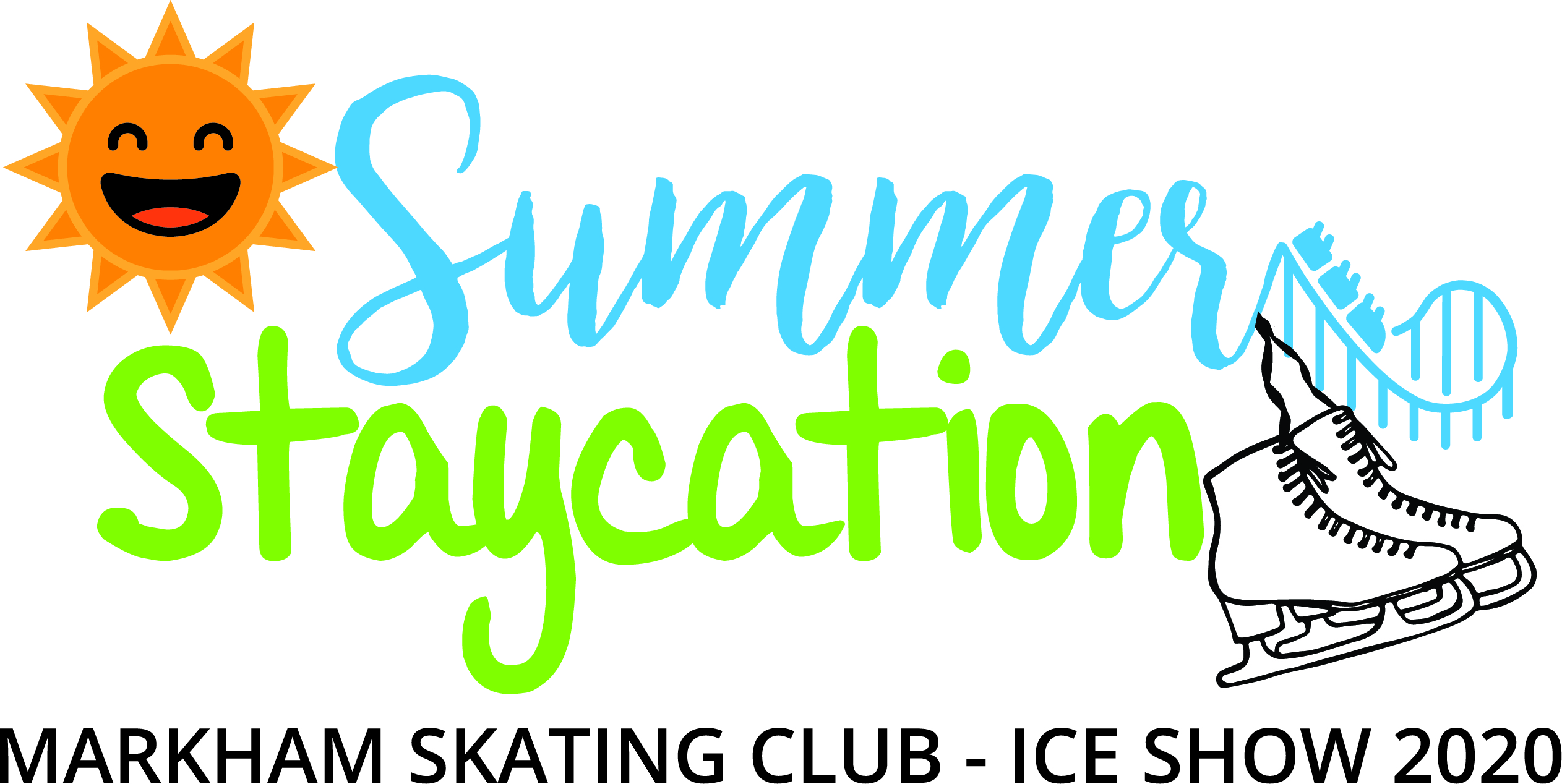 Please find attached a link to an update video about rehearsals for Ice Show. The video highlights important information about:

Rehearsals
Costume fittings
Key Dates

For your reference, here is the:

Please review the documents and make sure that you have your child(s) rehearsals booked in your calendar.

We also want to remind you that:

Deadline for confirm interest in sponsoring the show is February 21. Click here for sponsor letter: Ice Show NEW PROSPECT SPONSOR Letter 2020_.pdf
We are looking for additional photographers from Monday, March 2 – Saturday, March 9 in the evenings to help us capture images for the program

If you have any questions about the show contact us at info@markhamskatingclub.com or stop by the office or the ice show table in the lobby at the rink. Our volunteer crew will be wearing yellow t-shirts.

Please let the office know by email if your name/child's name is not spelled correctly on the cast reveal sheet - it will be the spelling we use in the commemorative program.

Let's make this the BEST SHOW EVER for our skaters. Thank you for your ongoing support and commitment!

Markham Skating Club Ice Show Committee
Fall/Winter Session ends on Saturday, February 29
2019-2020 Fall/Winter Session ends on Saturday, February 29. We thank all of our members for another great session.

Registration for our Spring session opened yesterday and it starts on Monday, April 6 at Mount Joy.

Markham Skating Club Board of Directors
Registration for the Spring 2020 Season opens on Tuesday, February 18
REGISTRATION FOR THE 2020 SPRING SEASON OPENS TUESDAY, FEBRUARY 18 AT 6PM SHARP. The season will take place at Mount Joy Arena.
We are excited to share our information package for the 2020 Spring Session by clicking here.

We encourage all members to register online to avoid disappointment. Any questions? Contact the office at info@markhamskatingclub.com.
Consider Sponsoring MSC's Summer Staycation Ice Show
Do you own a local business? Please consider supporting your kids and the Club by becoming an Ice Show 2020 sponsor.

THE DEADLINE TO CONFIRM YOUR INTEREST IS FEBRUARY 21. 2020. Fill out the attached form or reply to this email and our Sponsorship Committee Lead will call you to discuss a sponsor package that meets your business needs. This is a great opportunity to advertise directly to the 2,000+ people who attend the show for as little as $250! For more information, check out this letter and benefits package.
Sessions cancelled on Wednesday, February 26
Please note that sessions are cancelled on Wednesday, February 26 for Test Day.
Volunteer for MSC's Summer Staycation Ice Show 2020