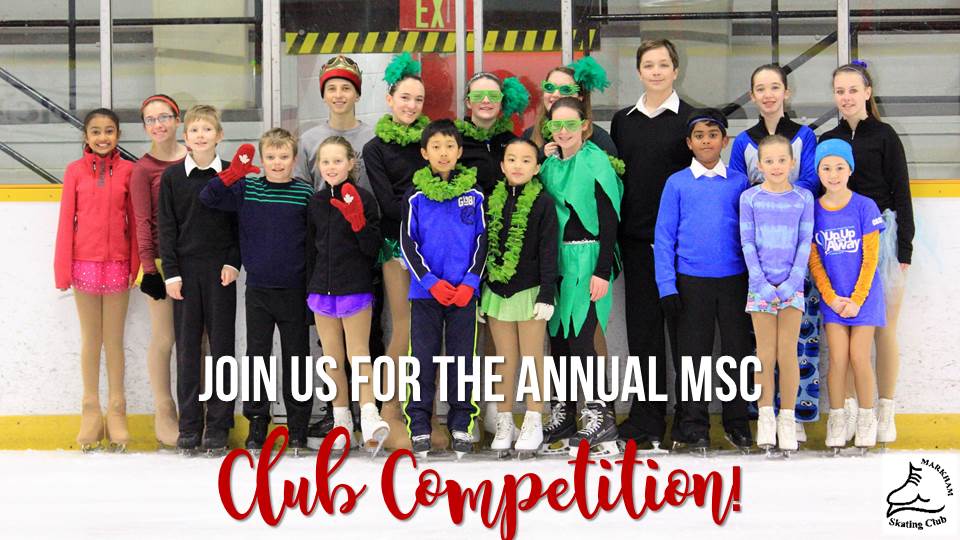 Registration for MSC's Club Fun Competition on March 30 opens Friday, March 1
MSC's annual Club Fun Competition is taking place on Saturday, March 30 from 10am-2pm as a fun way to close our Fall/Winter session!
There's something for everyone at this event. There will be competitions in StarSkate levels, Interpretive Skates, Elements and more. Don't miss out on the Fun Events - they're a lot of laughs - we have Loopy Loops, Sit-Spin Silliness, Shot the Duck Marathon, the Team Challenge Relay and a lot of other fun stuff for all ages!
Here's what you need to do:
1) Review the registration information package: Club Competition Announcement 2019.FINAL (2).pdf
2) Fill in the form with the events you want to try: Club Competition Form 2019.Final.pdf
3) Review your form with your coach, then go online to register.
Registration closes on March 15, so talk to your Coach next week!